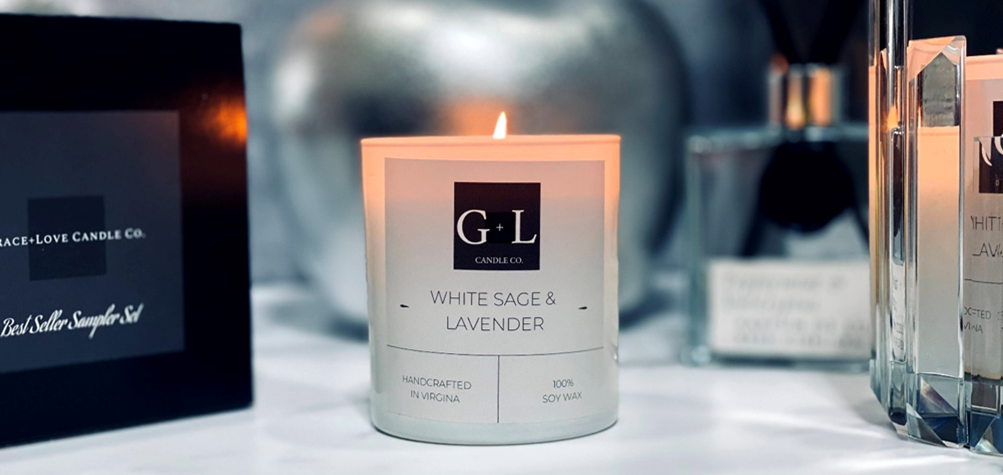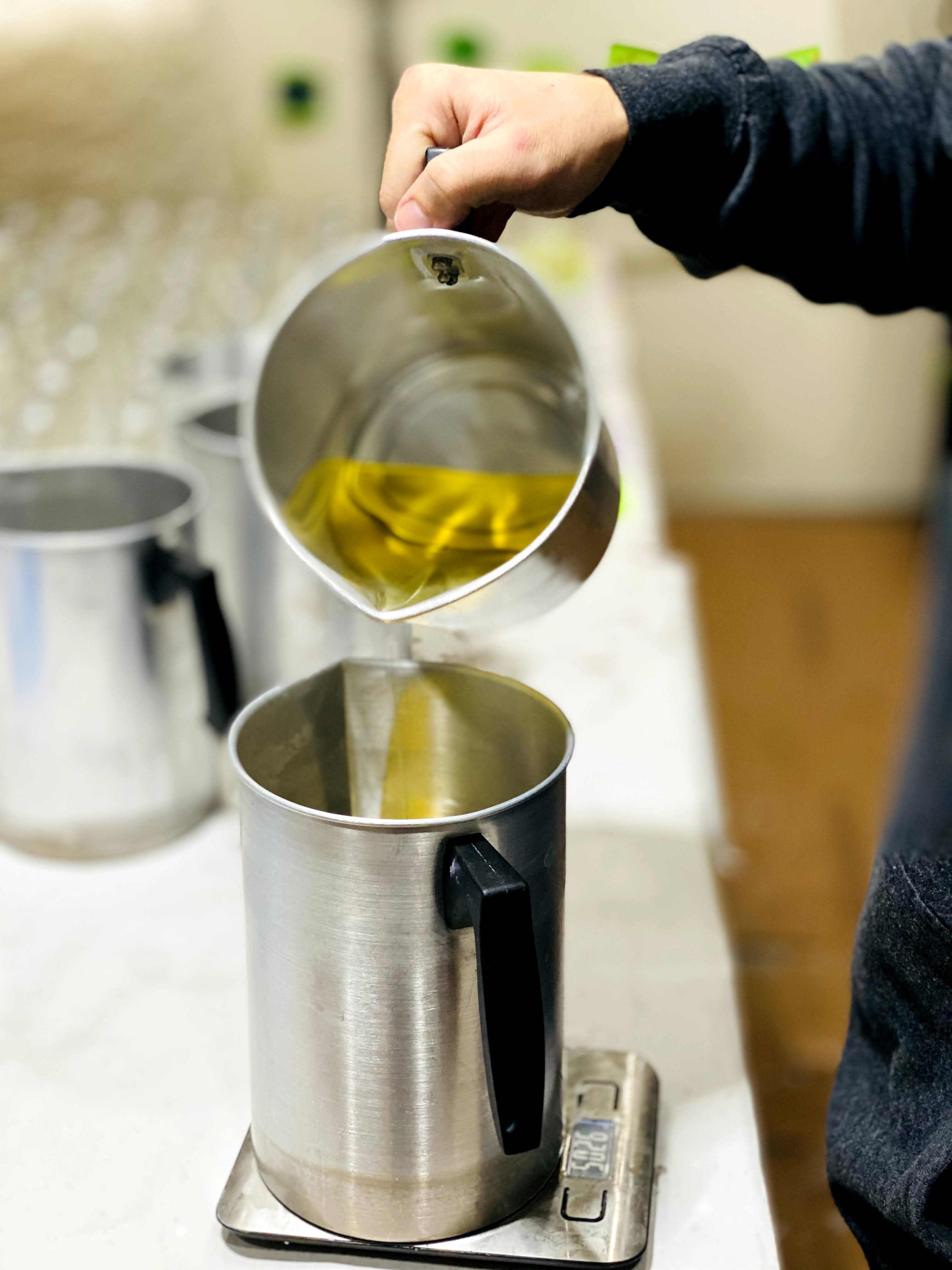 OUR INGREDIENTS
ARE GRACE+LOVE CANDLES MADE FROM SOY WAX? DO THEY CONTAIN PARAFFIN OR CHEMICALS?
We care about you and your lungs, so we use high quality ingredients including soy wax, phthalate free fragrance and lead-free cotton wicks. Soy wax has numerous health and environmental benefits including:
• Soy wax burns clean with no toxins, carcinogens, or pollutants. Unlike paraffin wax, our soy candles contain no petrol-soot that release toxins into the air and blacken walls or ceilings
• Longer lasting burn – Soy wax burns cooler which means you can enjoy your soy candle much longer than a paraffin wax
• Derived from a renewable resource (soybeans)Biodegradable and easy to clean-up with soap and water
• Supports American Farmers
ARE ANY OF YOUR CANDLES SCENTED WITH ONLY PURE ESSENTIAL OILS AND NO CHEMICAL FRAGRANCES?
Our candles are scented with a blend of essential oils and premium grade fragrances.Our fragrance oils go through a rigorous testing process to ensure they are safe and environmentally friendly. It also helps that our oils are phthalate-free and adheres to industry standards for safety and purity.
We blend our oils for 2 main reasons:
1. There is not an essential oil for every scent you love and enjoy, for example, baby powder, pumpkin spice, so it is imperative you look out for companies claiming to be all essential oil-based when in fact they are not for this same reason.
2. Essential oil candles are not as fragrant and you most likely will not smell it throughout your entire home.
Our oil blends are 100% vegan, 100% eco-friendly, and 100% recyclable. The oils are never diluted, so each has a strong concentrated aroma that doesn't disappear when burned in a candle.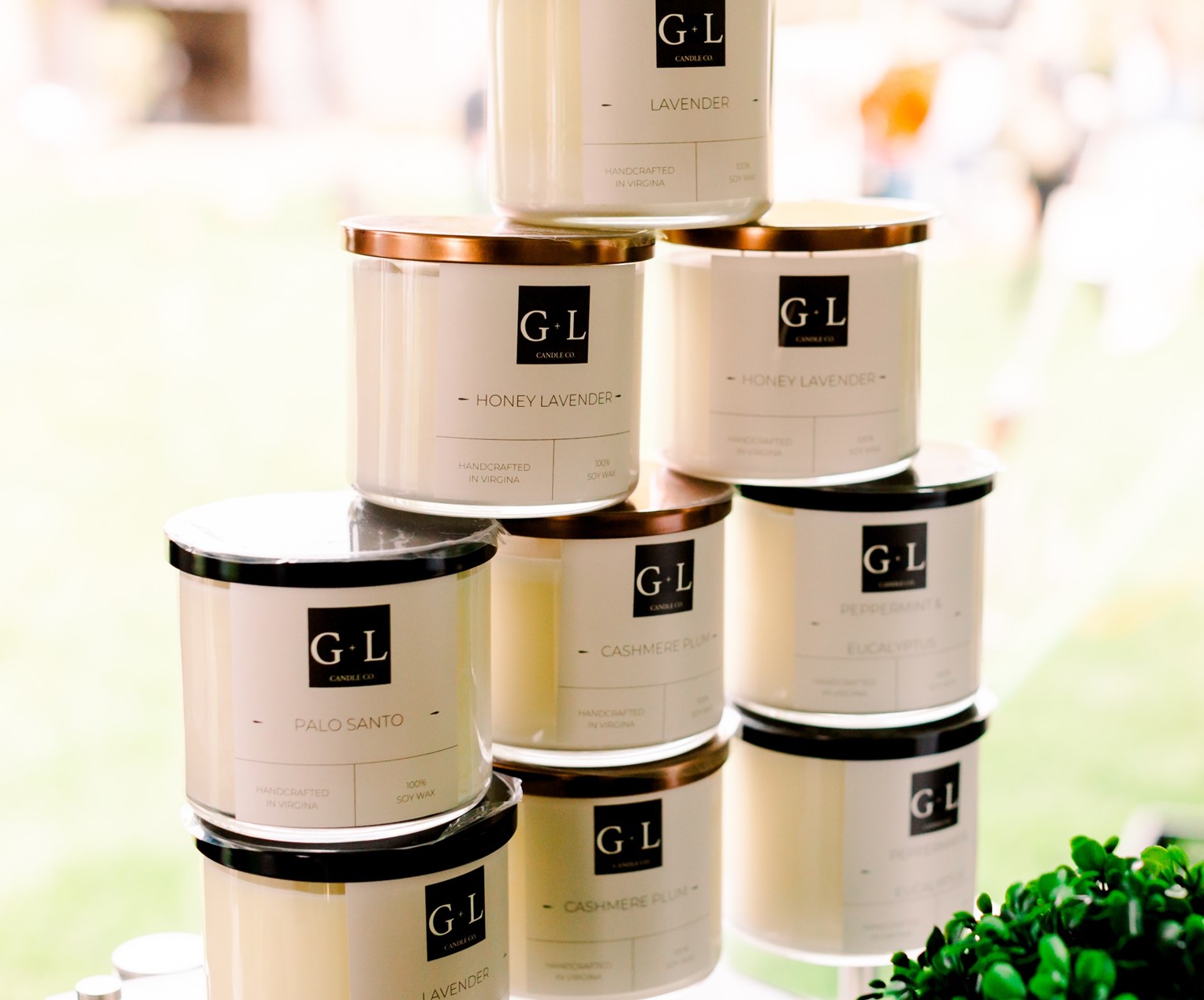 CANDLE CARE
ARE THERE BURNING OR CARE INSTRUCTIONS?
• Trim your wick to 1/4" before lighting.
• The 1st time you burn your candle, allow it to create a full and even wax pool across the entire surface. Short burns will create tunneling in the wax later.
• Do not leave a burning candle unattended.
• Keep away from pets and children.
• Burn on heat resistant surfaces.
• Keep out of direct sunlight to prevent discoloration or yellowing.
WHY DID MY CANDLE "TUNNEL" AND NOT BURN TO THE EDGE OF THE JAR?
The most common reason a candle tunnels is because it didn't burn long enough the first time it was lit. The first light of a candle is very important to ensure it burns evenly.
WHY DOES MY CANDLE HAVE A BUMPY SURFACE AFTER I BURNED IT?
100% soy wax naturally solidifies with a rough surface on occasion. Don't worry, the next time you light the candle, it will create a liquid wax pool that will fill your space with the beautiful fragrance.
HOW DO I CLEAN THE CANDLE JAR, SO I CAN REPURPOSE?
Re-purposing our vessels is fun and easy. Wash them with warm soapy water and a sponge and you'll be ready to create something new and beautiful in no time.
WHAT IS THE LIFE SPAN OF YOUR CANDLES?
We recommend burning your candles within one year for peak performance, as we do not use any preservatives.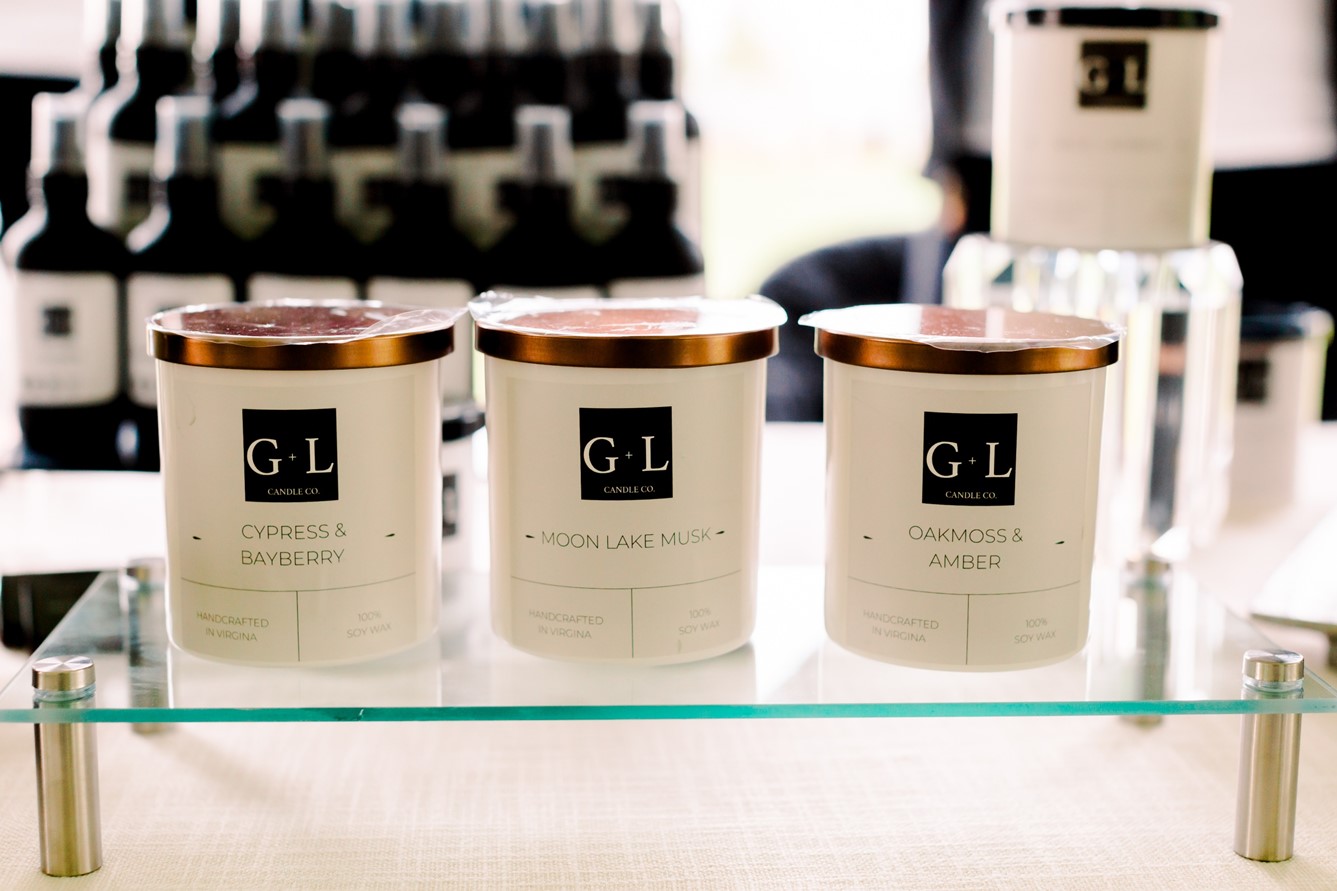 SHIPPING
HOW SOON DO YOU SHIP?
Our current processing time is 7-10 business days (this is the time it takes for us to pull your order from the system by date, pick it from our shelves, package it nicely & make it ready for the mail man).
SHIPPING TIME is currently 1-3 days (this is the time it takes from the time the mailman pickup your package to the time it gets to your address), but please keep in mind USPS is still experiencing bottlenecks in certain parts of the country due to covid-19.
MY ADDRESS WAS INCORRECT, CAN YOU RESHIP MY ORDER?
If your order was returned to us due to incorrect address, insufficient address, or marked undeliverable by the the USPS, FEDEX, or UPS address we will invoice you for your order to be re shipped to the correct address. Therefore we urge you to please double-check that your shipping information is correct at checkout.
If you have submitted your order and realized your shipping information is incorrect, please email us immediately at customercare@gracelovecandles.com with your order #. If we are able to make updates on your behalf, please note that these changes will not be reflected in your shipping confirmation email.
OUR PROGRAMS
G+L Candle Club
What is the G+L Candle Club?
For all the candle lovers out there, get two 8 oz. candles sent to you every month of your choosing.
LEARN MORE
G+L Rewards Program
What is the G+L Rewards Program?
Sign up for the G+L Program and earn points with every purchase to redeem for all sorts of goodies.
EARN POINTS