EASY SIGN UP!
CLICK THE REWARDS ICON
Click the G+L Rewards icon at the bottom of any page on gracelovecandles.com
EARN 100 POINTS!
Enter your registration details or login with you G+L credentials.
CONGRATS!
You're now enrolled in the G+L Loyalty Program!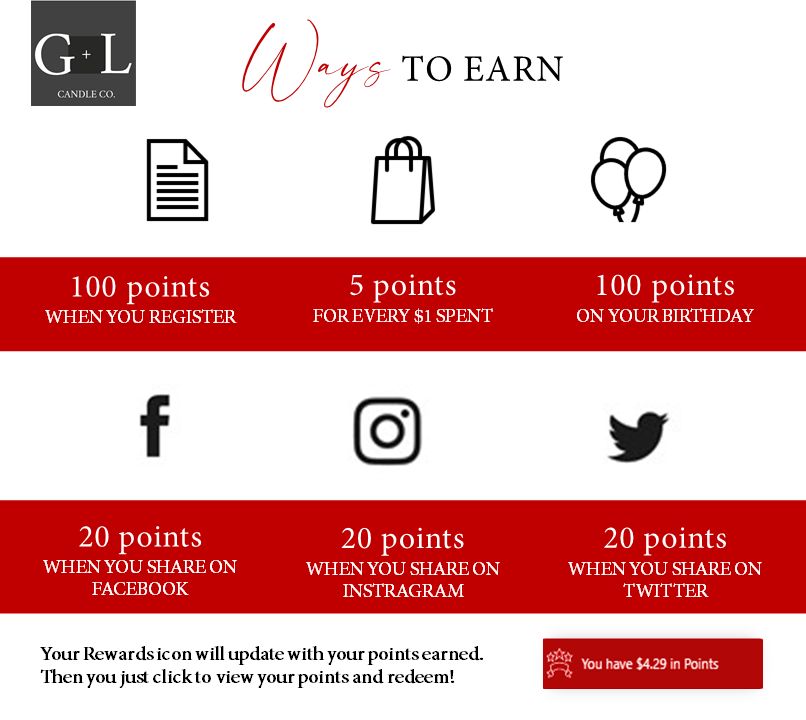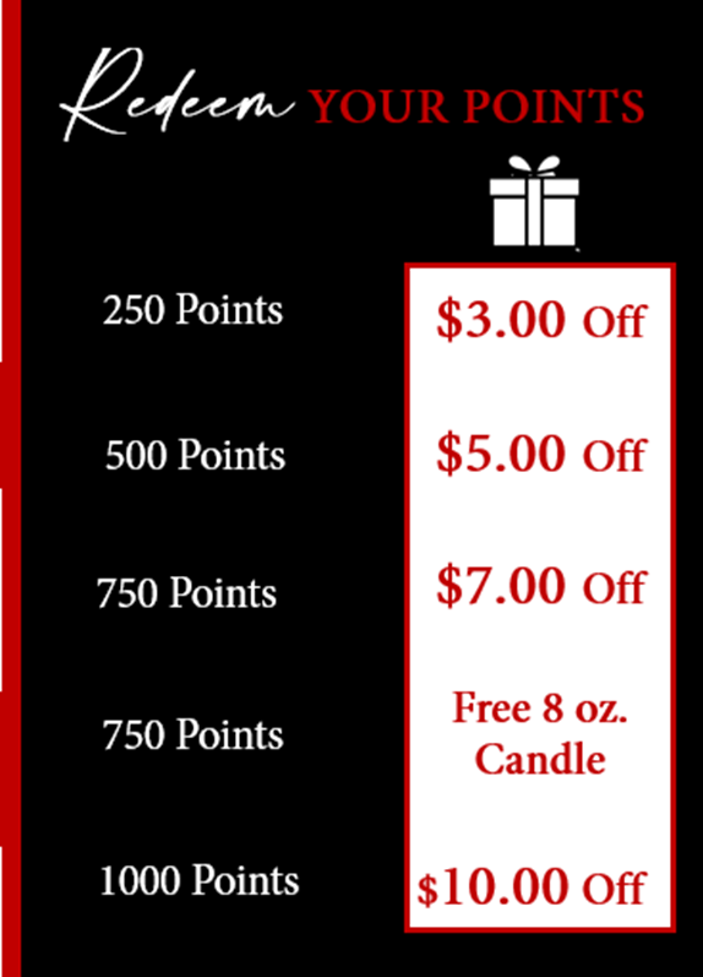 STARTING EARNING TODAY
After you earn G+L points, you can redeem them for money off of future purchases and even a free 8 oz. candle! Earning and redeeming points are easy and worth it.
Click the floating rewards icon on any page of gracelovecandles.com to get started now!
EARN POINTS NOW